League Websites
The most comprehensive league website system for free
Our league administration system helps you manage the scheduling, results, statistics, players, news and communication of all league activities. You also get a free professional website for your league...
Club Websites
Start creating your free club or team website with us
Our club administration will help you manage your players, fixtures, news, calendar and communication to your members with a free professional website with your sponsors, club history and more...
Featured Websites
See some of the sports organisations that use LeagueRepublic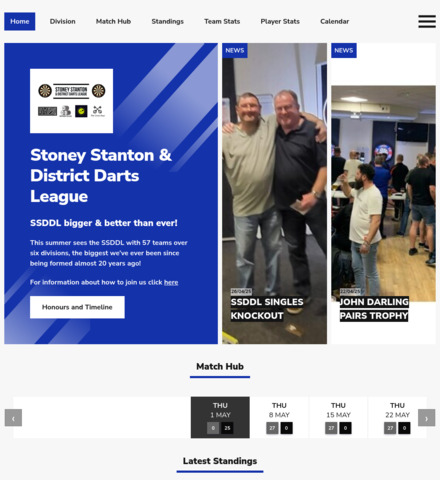 Stoney Stanton & District Darts League
---
It makes running a league so much simpler and provides the players with so much information...
Popular on LeagueRepublic
Some of the most popular content posted across the LeagueRepublic network
theFA.com FULL-TIME
League Administration System
The FA required a bespoke online league administation system that would;
Cut the work load of league administrators,
Help maintain the important relationship with its members through online communication,
Be safe and secure with only authorised users.